We are proud to partner with INCubatoredu to bring our students the most exciting and relevant curriculum possible.
INCubatorEDU
INCubatoredu blends entrepreneurship lessons with an experiential approach to traditional business subjects.
Students Learn by Doing
Students acquire foundational business concepts, then apply those concepts to their team's new business idea. Principles from the LEAN startup movement help students test their thinking. From concept, to Minimum Viable Product, to Pitch, students hypothesize, test, iterate, and learn. Perhaps more importantly, they learn to work in teams.
Students Learn from a Team of Experts
Coaches are volunteer subject matter experts, who share best thinking / practices in the classroom.
Mentors are volunteer guides, who advise student teams as they develop their business concepts.
Classroom teachers are education professionals, who manage classroom dynamics and provide continuity.
Students Monetize Their Passions
Students who love metalworking, coding, and doing can make their own career and their own pathway to success. INCubatoredu creates a foundational experience for high school students who will study entrepreneurship and business in college as well as for those students who enter the workforce after graduating from high school.
Key References
Running Lean by Ash Maurya is required reading for coaches and mentors. Business Model Generation by Osterwalder and Pigneur and The Lean Start Up by Eric Ries also offer helpful foundational understanding.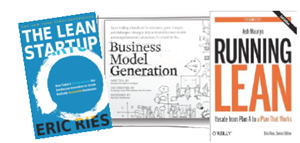 Origins
Michael Miles and Karl Feuecht founded INCubatoredu in 2013. Their founding story is featured in this TedX video below.
Teachers
Brian Whalen and Mike Macfadden bring a combined two decades of teaching experience to the classroom. Both Brian and Mike are Glenbrook South graduates and currently reside in Glenview. They're both incredibly excited to be a part of this unique learning experience.
Brian Whalen

Mike Macfadden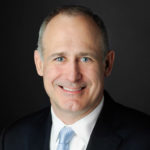 Jack Downing – Community Champion
Jack Downing is the founder of WorldBridge Partners, a Global Executive Search Firm with 17 offices across the Western Hemisphere and Europe. Over Jack's twenty-four year career he has successfully completed over 1000 searches worldwide. In 1997, Jack started WorldConcert the Recruitment Process Outsourcing (RPO) Division of WorldBridge Partners. WorldConcert quickly found success and has been recognized in HRO Today's Baker's Dozen as a top performing RPO. An industry thought leader, Jack has been asked to speak by numerous industry associations such as the American Staffing Association, the Society of Talent Acquisition and Recruitment of Chicago, the Illinois Venture Capital Association, and the National Graphics Association. His insight has been sought by numerous news media outlets such as the Wall Street Journal, Business Week, the LA Times, and the Chicago Tribune. In 2010, Jack was inducted into the University of Illinois' Entrepreneur Hall of Fame. Jack serves on the boards of KC Clean Technology Hedge Fund, R3 Biofuels. He also serves on the non-for-profit boards of Gift of Adoption, Big Brothers Big Sisters of Metropolitan Chicago (Previous Chair) and is currently President of the Society of Talent acquisitions and Recruitment of Chicago. Jack has an MBA from Northwestern's Kellogg School of Management and a BA from Loras College